Genealogy
Over the years I have done quite of work on my family history, and compiled work by many others who have done the same. I now have hundreds of names and ancestors, leading off in all kinds of directions.
All those people are available on this site, and you can search for them by entering their name in the search box on the right. Living people are not searchable unless you have a login. If you're one of my relatives (yes, in the full genealogical sense, not just close relatives) and you want to search the full database, email me and I'll give you full access through a username and password!
Recognition of Disposession and Acknowledgement of Country
This genealogy site recognises that the land of the Port Phillip region was under the stewardship of the Wurundjeri people of the Kulin nation. The granting of a deed title to Janefield (Mill Park) to George Coulstock on the 2nd of May 1838 – land which was subsequently sold to William Cleeland in 1842 – paid no respect to the traditional owners of this land, did not seek their permission, and did not provide them with compensation. We would rightly treat such behaviour today as theft. Past is past, this wrong can never be fully repaired, but we owe it to ourselves to admit that it happened.
We acknowledge the traditional owners of the land we live on today – the Wurundjeri people of the Kulin nation, and we recognise their elders past, present and emerging.
The Cleelands
If you're interested in the Cleeland line, you should start by investigating William Ford

Cleeland, who is the first of the "double e" Cleelands to come to Australia. From there you can browse your way through 7 generations of his descendents.
You'll also find some interesting information about the origins of the Cleelands on this page https://www.houseofnames.com/cleeland-family-crest.  Turns out that the Cleelands originate from a town called Cleland, just South East of Glasgow in Scotland. You can find it on Google Maps.
Gaye Cleeland, of the John Cleeland line recently sent me the following link to footage of the 1896 Melbourne Cup. The wonderful part of this footage being the video of Captain John Cleeland – who walks slowly past the camera with his cane after the race completes.
First Fleeters & Convicts
Another interesting point to start from is Mary Springham, who arrived in Australia on the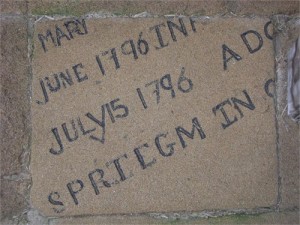 first fleet and died on Norfolk Island before the first attempt at a colony there failed. Her daughter, Elizabeth Hambly, after a series of misadventures ended in Tasmania (or Van Diemens Land) and from there became a part of a large convict colony that comprises the other half of my Cleeland/Witcombe heritage.
William Kingston was convicted and sentenced to death for burglary. He, luckily, had his sentence commuted to transportation to life, and sent to Van Dieman's Land.
John Duncombe, who married Mary Springham's daughter Elizabeth, came from the very unPC named town of Cripplegate in England. He was given a 7 year transportation sentence for stealing as well.
The Macdonald Side
For those on my Macdonald side there is some interesting information on Alexina Louisa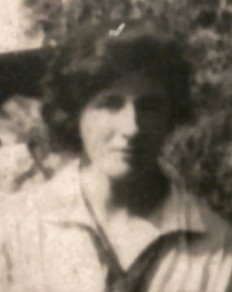 Jeanette Clark's page. She married my great grandfather William Norman Macdonald in England during WWI, where he was fighting in France with the AIF. She came to Australia with him, leaving her family behind. On her page is the text of a letter she wrote to her sister Nelly sometime in the late 1940s giving a rundown of her family. Definitely worth a read.
I have had a lot of trouble investigating the Macdonald lineage; sadly it's a pretty common surname. My great grandfather – Norman Macdonald – was a mystery until only the last year when I was contacted by Fergus Macdonald. Until then we only knew that he came from Fiji at one point, but we could not find records of his parents, nor any information about how he arrived in Fiji. The family stories said that Norman's father worked in Jamaica as either Governor (or more likely a Governor's Aide).
However Fergus was able to provide us with the link all the way back to the Macdonald family in Scotland; not to mention some exciting diversions on the side. There is a good website with this information available here: https://www.kirkmichael.info/BarringtonFergusonHughMacdonaldWoodside.html
A certain Cleeland family member did their DNA history which confirmed most of our understandings; that our DNA roots are primarily from the United Kingdom. However it threw out a small DNA link to the south pacific. Fergus's information introduced us to our Fijian heritage, and possibly some German background as well.
Origin Stories

William Cleeland came to Australia having departed from Belfast in Northern Ireland. The Cleelands (probably Clelands in the first place) were almost certainly in Ireland giving her royal majesty a hand trying to protestantise the determinedly catholic and republican Irish. Whether this ancestor was aware of the dastardly plan at the time is a matter of speculation, but needless to say it's not a thing I would consider worthy of any pride. Still, it led this mysterious ancestor of mine to the Emerald Isle, and their progeny to the land down under. So that's something at least.
William Kingston was an unwilling arrive from England and his wife Ann Clutterbuck came on a boat from India – although there is some question as to whether she was born there or had travelled there from England. Mary Springham also got forcibly sent to New South Wales having been born in Middlesex, England, however her husband – William Hambly – arrived of his own free will and was born in Cornwall, England.
Allan Harvey landed in Australia having been born in Glasgow Scotland and his wife – Annie Davies was born in Kent, England. While Peter Hughes was born in St Helier, Jersey (Channel Islands) and Mary Jane Souter was born in Lancashire.
William Norman Macdonald was born in Fiji. His father, Normal Hudson Macdonald was born in Jamaica, and Norman's father Hugh was born in Cromartyshire, Scotland. Meanwhile, William's wife Alexana Clark was born in Finsbury Park, England. Harry Witcombe came to Australia with his parents William Witcome (Bath, England) & Eleanor Goldie (from Gibralter).
All in all I think it's fair to say that our family origins are overwhelmingly the United Kingdom. The exception comes from Norman Macdonald's wife Mary Bochur/Boehm.
Mary was the daughter of Leonard Boehm who was originally from Germany and Soli Natalaira, born in Levuka, Ovalau, Fiji. Levuku is in the North East corner of Fiji's main island.