This is the cleeland.org website. It's really not a blog, or anything else, just a place to store various unrelated cleeland stuff, for example our family tree.
Genealogy
Over the years I have done quite a bit more work on my family history, and compiled work by many others who have done the same. I now have hundreds of names and ancestors, leading off in all kinds of directions.
All those people are available on this site, and you can search for them by entering their name in the search box on the right. Living people are not searchable unless you have a login. If you're one of my relatives (yes, in the full genealogical sense, not just close relatives) and you want to search the full database, email me and I'll give you full access through a username and password!
If you're interested in the Cleeland line, you should start by investigating William Ford

Cleeland, who is the first of the "double e" Cleelands to come to Australia. From there you can browse your way through 7 generations of his descendents.
You'll also find some interesting information about the origins of the Cleelands on this page https://www.houseofnames.com/cleeland-family-crest.  Turns out that the Cleelands originate from a town called Cleland, just South East of Glasgow in Scotland. You can find it on Google Maps.
Gaye Cleeland, of the John Cleeland line recently sent me the following link to footage of the 1896 Melbourne Cup. The wonderful part of this footage being the video of Captain John Cleeland – who walks slowly past the camera with his cane after the race completes.
Another interesting point to start from is Mary Springham, who arrived in Australia on the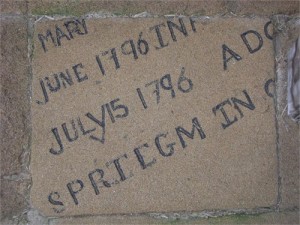 first fleet and died on Norfolk Island before the first attempt at a colony there failed. Her daughter, Elizabeth Hambly, after a series of misadventures ended in Tasmania (or Van Diemens Land) and from there became a part of a large convict colony that comprises the other half of my Cleeland/Witcombe heritage.
For those on my Macdonald side there is some interesting information on Alexina Louisa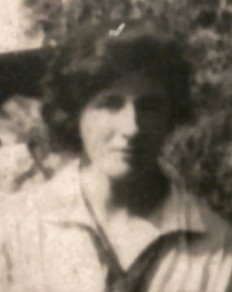 Jeanette Clark's page. She married my great grandfather William Norman Macdonald in England during WWI, where he was fighting in France with the AIF. She came to Australia with him, leaving her family behind. On her page is the text of a letter she wrote to her sister Nelly sometime in the late 1940s giving a rundown of her family. Definitely worth a read.
I have had a lot of trouble investigating the Macdonald lineage; sadly it's a pretty common surname. My great grandfather – Norman Macdonald – is a mystery. I know only that he came from Fiji at one point, but I cannot find records of his parents, nor any information about how he arrived in Fiji. The family stories say that Norman's father worked in Jamaica as either Governor (or more likely a Governor's Aide).